What You Should Know Before Teaching at a Hagwon in Korea
South Korea is an incredibly popular country to teach English. Two of the most common ways you can teach English: at a public school or at a hagwon in Korea.
Of course, there are a few other options that you can look into. It all depends on what you want and what works out best for you.
Note: This post may contain affiliate links. If you use some of the links below, I get compensated. This does not cost the viewer anything. Thank you for supporting me 🙂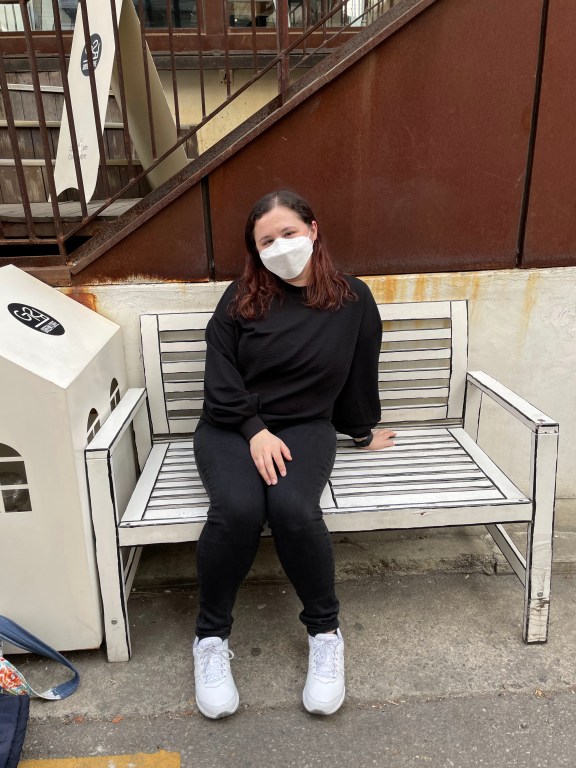 What is an ESL Teacher?
For those who aren't familiar with the term ESL, ESL is English as a second language.
There are many TEFL courses to choose from.
Read about How to Get Your TEFL.
You can choose to take a course online or in-person and at the end, you will get your TEFL certification. I went through ITA (International TEFL Academy) and highly recommend them. They have lifetime guidance and even have a comparison chart! Here is my referral link.
Teaching abroad can open new windows for you that you didn't even know were there. You can teach anywhere; from Asia to South America.
Hagwon in English
"Hagwon" is the Korean language word for a for-profit private education system.
In other words, a hagwon in Korea can sometimes be referred to as a private school, cram school, or academy. They are operated like a business which is different than the public school system in South Korea.
Hagwon Culture
South Koreans spend hundreds of dollars on private education every year. Many parents want their children to get a private education.
Children can go to hagwons for piano lessons, swimming, and other activities.
Hagwon jobs are usually available year-round since most Korean hagwons operate year-round.
Many students spend the day at school and then go on to spend the evening at their academy. All hagwons in Korea are different. Some are privately owned, while others have chains throughout the country.
You will find differences in the hagwons across the country including pay rate, vacation hours, and so on. You can compare the differences/similarities when you go to apply.
Hagwon Requirements
Native English speaker
TEFL certified
BA/BS degree from an accredited university
Clear FBI background check
The interview process for working at a hagwon in Korea is usually held over Zoom or another similar platform.
And you will most likely have to provide a sample lesson plan for the director to watch.
You do not have to know Korean, but it will help, especially in your day-to-day life outside teaching.
Programs to Teach English in Korea
You can go through programs to teach English in Korea such as:
EPIK (all of Korea, except metropolitan Seoul)
GEPIK (suburban Seoul)
TALK
I know that you have to pay for Greenheart, but I am not sure about the other ones.
To get a job at a hagwon in Korea, you will probably go through a recruiter and you will have to apply in advance.
Once you secure a job, you will get all of the documents to support your visa and then you will have to go to your nearest consulate/embassy and obtain your visa or print it. I was able to print my visa out at home.
There are websites to find English teaching jobs such as Dave's ESL Cafe and Gone2Korea. On Facebook, you can find a job or a recruiter.
Hagwons in South Korea are a hit or miss. Sometimes you can find a good hagwon. My recommendation is to do a bunch of research before committing to one Hagwon. Also, make sure you read the contract thoroughly and write down any questions that you may have.
Hagwon VS EPIK
As explained above, a hagwon in Korea is essentially a private school or academy.
In order to get a teaching job at one of the Korean public schools, the most common way is to go through EPIK (English Program in Korea).
Since public schools don't run year-round, this process will be different than applying for a job at a hagwon in Korea.
Getting a job in the public school system in Korea is more competitive and people are hired on a first-come, first-serve basis. You will also need more documents to get your visa. The program will assist you with all of the necessary steps and documents you will need.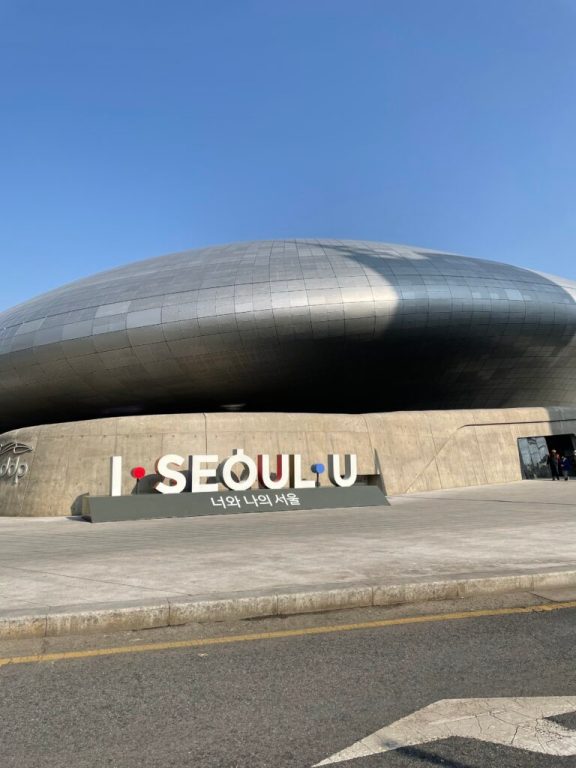 A Few Questions to Ask During the Interview
Working hours vs teaching hours.
Working hours are the hours you have to be at work, for example, 9-5. The teaching hours are how many hours during the week you will be teaching.
Pay rate/ how much money you will be making per month. (You can negotiate!!)
Some hagwons won't include the taxes taken out for insurance, severance/pension, and so on, which is normal but you will want to make sure that what you are getting per month is livable (even if you get a chunk of change at the end of your contract).
What benefits are included (severance, pension, health insurance, housing)
Here are some tips that can help during your interview process.
Benefits of Teaching English in South Korea
English teachers in South Korea have tons of benefits. Most schools and hagwons in Korea will have similar benefits. You will be able to save money while working in the country since your housing will most likely be paid for.
Before signing the contract, I would make sure most, if not all of these benefits are included in your job. If not, I would ask questions because more of the jobs in Korea offers these benefits:
Pension
Severance
Free furnished housing
Health insurance
Flight reimbursement
And of course, traveling, teaching, and experiencing a new culture.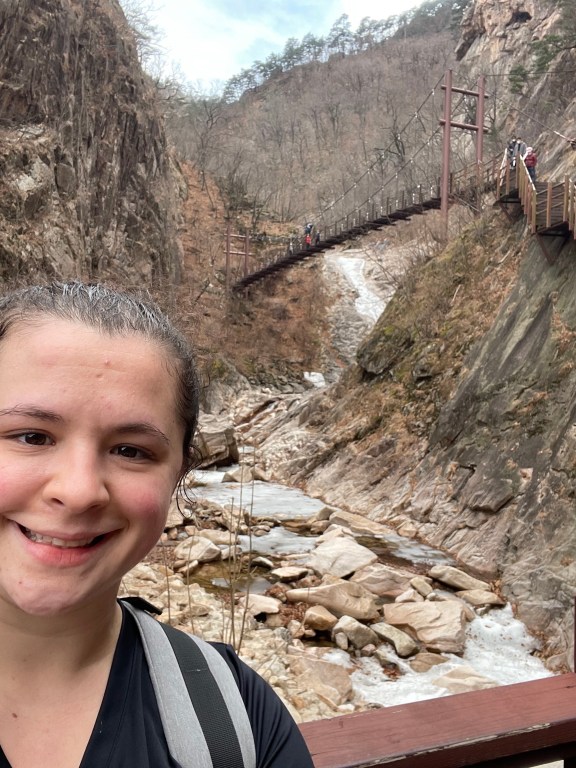 Teaching English at a Hagwon in Korea – My Experience
Disclaimer: This was my experience teaching at a hagwon in Korea. Everyone has a different experience.
The Workday
I worked from 2-10 pm 5 days a week. I got out at 8 pm on Wednesdays.
For the first two months, I started teaching at 4 pm.
After a few months, I got another class added to my schedule, so I started at 3. I had 5 minutes between each class.
During those 5 minutes, I had to go to the bathroom, clean/disinfect my room and get ready for the next class. It doesn't seem like much to do, but when you're stressed and don't know what you're doing and have no guidance it's tough.
My Schedule
Each block was 55 minutes with the exception of the 10-minute "dinner break" from 6:05-6:15 pm. Then, the last block was from 9:05-10 (you can't keep kids past 10 pm).
For the first two months, I had 21 hours of classes.
The rest of the time, I had 26 hours. So, I had 12 "free" hours during the school week.
Mondays (after the other class was added) I had two classes back-to-back from 3:10 to 5:05. Then, I had a break and then two more classes back-to-back from 6:15-8:05 and then one class from 9:10-10.
Tuesdays started off an hour later at 4:10 pm (my favorite), then I had 6 classes back-to-back until the end of the Hagwon day.
Wednesdays we got out at 8 pm. I had 5 classes in a row starting at 3:10 and ending at 8:05 pm.
Thursdays were exactly like my Mondays.
Fridays I had 3 classes in a row and then one hour break and then another 3 classes until we closed.
The Workload
I think this is why hagwons in Korea are either a hit or miss. The workload can be a bit overwhelming.
On top of all the stress and anxiety, it seemed like the prep was endless.
My prep consisted of preparing for classes, checking all homework (recording, notebook, student book) correcting tests (level tests and alphabet quizzes).
I prepped a lot, maybe too much. But I really didn't know any better and didn't really get comfortable with this hectic lifestyle.
The recording homework included checking the storybook and student book for all students.
I had to give a list of students who did not do the recording homework to the director. She would usually scold them.
If a student didn't do their homework, they wouldn't get a reward and I would have to tell the director if it was a daily occurrence.
Correcting the level tests and quizzes definitely got easier as time went on.
Sometimes I had to put together the homework packets for the students and again, I was barely shown how to do it.
I also had to keep track of when to tell the headteacher to get new books, even though she also did it on her own.
Every day I'd have to write about each class in a notebook. The director would read it and sometimes respond.
The Kids
The kids were sweet, for the most part. There are always a few kids that give you a hard time. I grew on them though which made it even harder to leave. My students were intelligent and kind. They always laughed at my silly jokes and they were quite literally what made my day better.
What Could Have Been Different?
Basically, everything LOL. I was overworked, under-appreciated, and stressed out. I lost about 25 pounds because I barely ate/had time to eat. But apparently, that's how a ton of hagwons treat their employees.
What I Learned While Teaching at a Hagwon in Korea:
Don't jump into the first job offered. Take your time. I thought my school was the one. I felt great and excited after my interview. Little did I know they were too welcoming because of how disorganized and controlling they were.
If your recruiter says that there are no jobs in Seoul, it is most likely untrue. If you are patient and even if you look on Facebook, there are tons of job listings daily. My recruiter told me numerous times that there are no jobs in Seoul and I naively believed him.
Do as much research as you can on your city. I THOUGHT I was going to be living in Pyeongtaek. I ended up living in Anjung, Pyeongtaek, which was about 30-40 mins away from Pyeongtaek City.
Research your hagwon/school. I couldn't find any information about my hagwon because it was so tiny.
Make sure there are other teachers at your school. I realized while teaching in Korea that even if I had another co-teacher to help me or even talk to, it could have made the experience a bit better.
Listen to your gut and watch out for the red flags.
Be the best English teacher you can be. Being an ESL teacher is difficult, but also rewarding. Being an ESL teacher at a hagwon in Korea can be strenuous yet also enriching.
Most importantly: Do not let anyone tell you what to do. I mean, to an extent, of course, cause you have to listen to your boss.
Teaching English at a hagwon in Korea was quite an experience for me.
It's tough accepting a job overseas because you really can't get a feel for how the people are and the workload is over zoom. However, I realized that every experience is an experience; good or bad.
Even though it was tough, I am thankful for my time there and am so grateful to have lived there.