Greenheart Travel and Xplore Asia- All You Need to Know
If you want to explore Asia you can go through Xplore Asia. Get it? Bad joke?
I went through Greenheart Travel and Xplore Asia for my first travel and teach English abroad trip to Thailand and after you read this you can see if going through a program is right for you.
Here is my honest, unpaid review of the two programs and why I went through Greenheart to teach English in Asia. All thoughts are my own.
There are many programs to teach English abroad. Some of the programs you pay for (like this one), and include TEFL training. Or you can find a recruiter to avoid draining your bank account.
Greenheart Travel and Xplore Asia can be great programs if you are first starting off on your ESL adventure.
Tip: Before leaving your home country, join a bunch of Facebook groups and go on Reddit to find people that have loads of advice and you can make new friends too.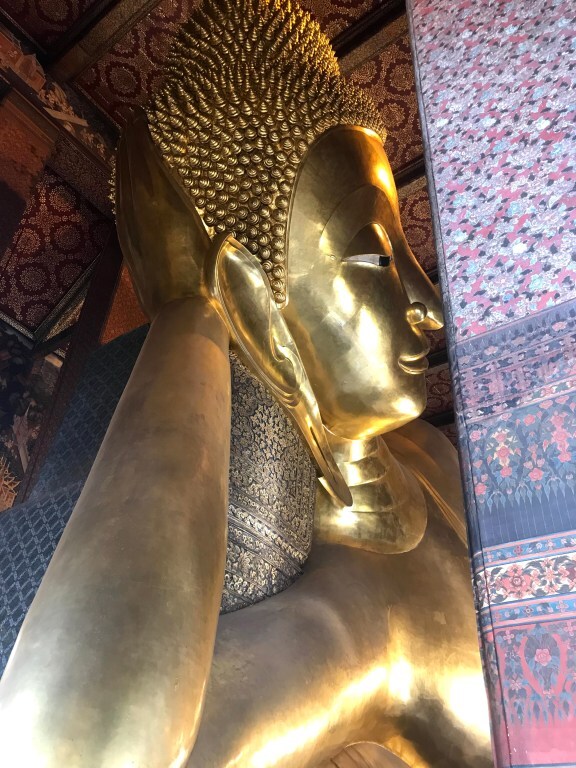 In January 2019, I was finishing up my practicum hours for my TEFL through the YMCA in Massachusetts. I enjoyed going to the class and interacting with the students. I even went longer than I needed because I loved it that much.
I ended up talking to this person online who said he was sick of living in the US and was going to teach in Thailand. I was looking for a change in my life as well, so I looked into Thailand. I had never thought of teaching English in Asia at all so it was all unfamiliar to me.
I came across this summer program through Greenheart Travel and figured it would be perfect for me. It was short enough to leave after if I didn't like it and if I did like it, I had the chance to extend.
I already had my TEFL before my experience with the two programs so I will be focusing on those costs and what that specific program includes. If you are looking to take a course to get your certificate, you can do that as well. They offer different courses on their website.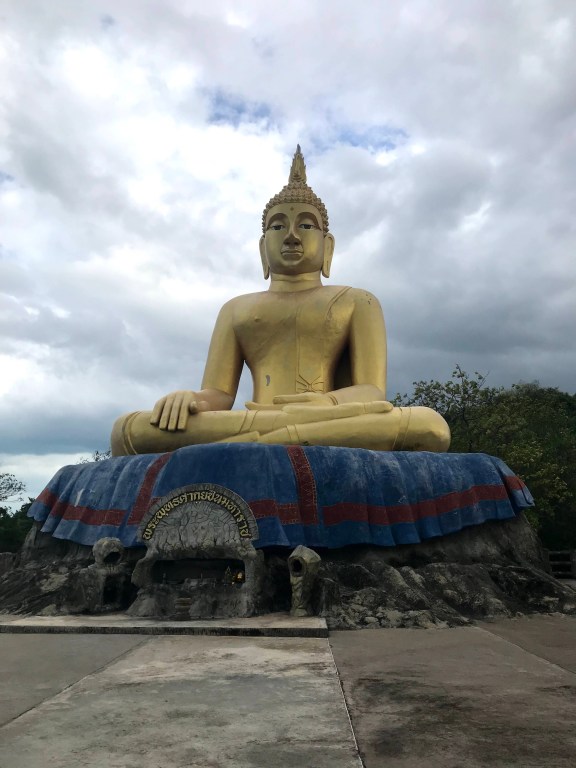 What is Greenheart?
Greenheart Travel is an exchange program based in Chicago in the US. Once you complete everything that you can in the US (visa, flight, etc.) and you head to Asia, you will deal with Xplore Asia. If you don't want to teach in Asia, there are other options on their website.
You can find more info about the different courses that they offer on their website here.
Why You Should Go Through Greenheart Travel
If you are a first-time traveler or teacher, I highly recommend going through either this program or another one. One of your first steps is to get your TEFL and get some teaching training in, but that's a whole different topic.
Read How to Get Your TEFL to learn how to get a certificate to teach English abroad.
Going abroad for the first time by yourself can be nerve-racking but also life-changing, especially if you go to the other side of the world, as I did. Even if you decide to go with a friend, it can still all be unfamiliar.
What is the Process and How Long Will it Take?
First, you must apply on their website.
Then, you will book a call and have an interview with someone from Greenheart Travel.
You will have to make a 30-second YouTube introduction video that they will then use to send to a school, along with your resume.
In order to get your Non Immigrant B visa for Thailand, you will need:
2 passport photos (CVS, AAA)
Your passport must have validity for at least 6 months after you plan to leave Thailand
Your statewide or country background check
Note: As of September 2021 Thailand now offers an e Visa Stickerless System. So you will not need to send your visa to the nearest consulate, instead, they will send you your visa electronically.
There are three consulates and one embassy in the US:
Chicago
Los Angeles
New York
Washington, D.C. (Embassy)
What's Included in the Program?
They will assist you with your visa paperwork and will have 24/7 support in the country for the duration of your program.
With both of the programs, they figure most things out for you, including your job placement and visa paperwork. Orientation week is also included. Some of the paperwork includes a background check and a notarized degree.
Accommodation for the first week
Airport pickup
Group dinner during orientation
Medical insurance for the duration of your program
Orientation week
Transportation from Bangkok to Hua Hin
Greenheart Travel & Xplore Asia Cost
The prices depend on if you just need your teaching placement. If you want to get your TESOL and job placement, it will cost more at USD 2,600.
The summer program is 7 weeks long and it costs USD 1,800. But hey, you might want to stay longer.
Other Costs That Are Not Included
Background check
Daily transportation in Thailand
Degree legalization
Deposit for orientation
Flight to and from Thailand
Food
Passport photos
Rent for the duration of your contract
Estimated Costs & How Much to Bring
Background check – for statewide in MA it is USD 25 and it lasts 2 years
Degree legalization – USD 50
Flight – My one-way flight was around USD 800
Food – if you eat street food (which you should at least try!!!) you can spend less than USD 10 a day
Rent – about USD 100-200 per month
Visa fees – around USD 80
***These are just estimates. Each state has different prices. Also, you might be able to find cheaper flights, food, etc. You will also find more detailed information on the Greenheart website that's listed above.
I recommend bringing around USD 2,000 EXTRA with you. You can exchange USD for THB in the US or in Thailand for an extra fee. In the US, just check a local bank near you.
If you have Charles Schwab then you should be able to withdraw money in Thailand without all of the extra fees.
You will also need to bring a laptop so you can make lesson plans. You will most likely have to send those lesson plans to your coordinator.
What Happens Once You Get to Asia?
Once you land in Thailand, you will be picked up at the airport and brought to the hotel in Bangkok while you wait for the others to arrive.
I was one of the first people to land in Thailand so I got to do some sightseeing. I walked around Bangkok. I went to a few temples, Chatuchak Market, and the Grand Palace, which are popular sites in Thailand.
Once everyone from Xplore arrives in Thailand, you will head to your next location: Hua Hin.
Going From Bangkok to Hua Hin
From Bangkok, you take a van to Hua Hin. It will take about three hours. Hua Hin is where your orientation week will be held.
The vans will drop you off at the hotel that will be arranged by Xplore Asia.
My hotel was Glory Place Hotel and we were right near a Hua Hin Night Market which was cool. They had live music, food, and beer.
Orientation Week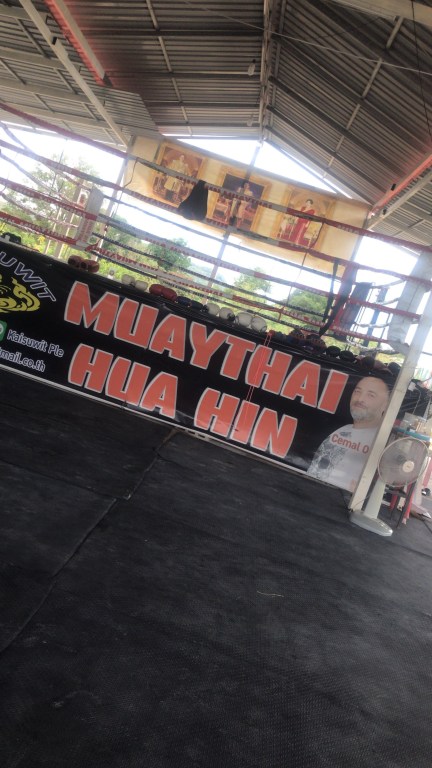 A songthaew will pick you up from the hotel every morning and bring you to where orientation is.
Glory Place is a 4-minute drive and 14-minute walk from the Xplore Asia buildings.
The company has its own building where they hold their classes.
They have a cafe called Veggie Tales x Wagging Tales where you can grab a bite to eat before the lessons of the day begin.
After classes, you will be brought to the activity of the day.
You will go to a Muay Thai class, Rescue Paws, take a market tour and see a temple or two. You will also learn about Thai culture and learn some Thai.
On the last day, we had a cooking class where we made som tam (papaya salad) and we got to eat some other delicious Thai food. Orientation week will end with a bbq on the beach.
What Happens After Orientation Week?
After your orientation week, you will be sent off to where you will be teaching English for the next few weeks. Keep in mind that you can be placed all throughout Thailand.
The program will set up a van pickup/drop-off to your new school and you will be on your way!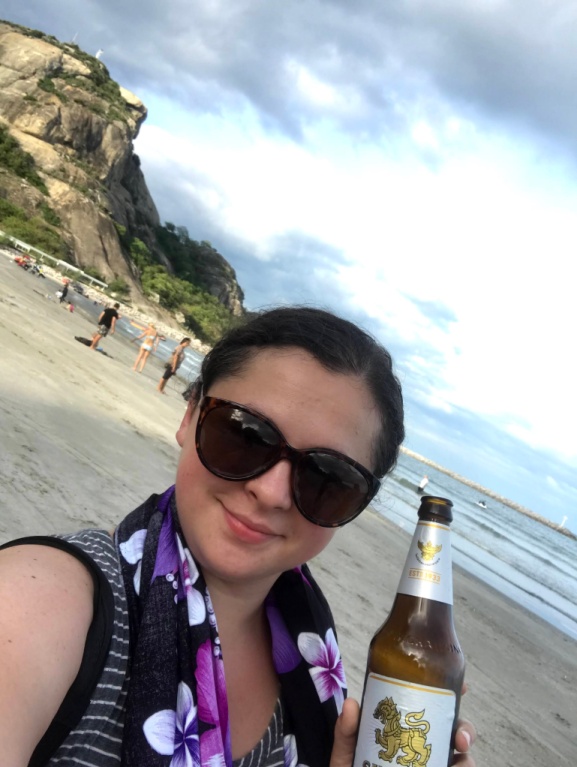 My Thoughts on Greenheart and Xplore Asia
Although the Greenheart Travel and Xplore Asia were pricey, I am happy I went through with it because it was such a great experience and I met some awesome people.
Going through a program to teach English abroad was a great decision for me and if you are thinking of teaching English abroad, this program might be good for you!
The great thing about Greenheart is that it offers lifetime job placement assistance, so you don't need to pay again; it is a one-time fee.
If I was starting over from the beginning, I would definitely go through the program again.
However, knowing what I know now about traveling and teaching, I don't plan on paying for a program again.
If you want to take out the middle man AKA Greenheart and Xplore Asia, you can just apply on websites and find a recruiter that will help you for free on your end.
There are many other affordable options that could end up being better for you.